When is the child needed to see an Orthodontist ?
1 / When the lower incisors are reversed in relation to the upper ones.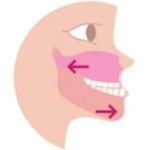 2 / When there is a large gap between the upper jaw and the mandible.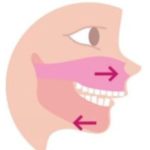 3 / When there is a large gap (gap) between the upper and lower incisors.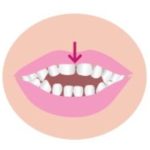 4 / When the midpoints of the top and bottom teeth do not coincide when the teeth are clenched.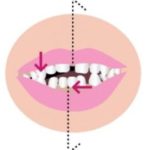 5 / When the permanent teeth lack space.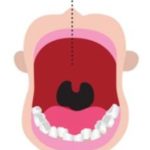 The practitioner can then assess :
anomalies in the position of certain teeth. They can often benefit from a short interception treatment with a simple device ,
poor relationship between the two jaws: the anteroposterior shift is monitored, for the start of orthodontic treatment sometimes later ,
abnormalities of functions such as ventilation, chewing, phonation.
The establishment of normal ventilation, that is to say that which allows the child to breathe through the nose, is essential for his general development and should be sought early. It is correlated with proper functioning of the tongue and lips. The normalization of these functions is possibly obtained with the help of the speech therapist or physiotherapist. Finally, the sucking of the tongue, the sucking of the fingers are also to be monitored and are corrected when the child is able to accept it.
The practitioner completes the examination of the child with that of X-rays which allow him, in particular, to detect abnormalities in the number or position of dental germs in the jaws.
Orthodontic treatment can start early to stop a progressive pathology and avoid a more complex subsequent intervention, to normalize orofacial functions, or for psychological reasons if the child suffers from aesthetic damage.