The dental practice, a safe and essential place for your health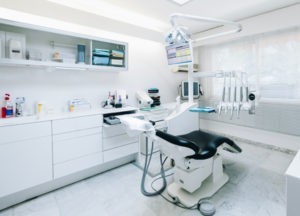 THE DENTAL OFFFICE IS A SAFE PLACE 
Dentists are healthcare professionals accustomed to applying strict hygiene and aseptic measures every day in their dental practices.
Additional measures will be put in place to deal with the pandemic crisis we are experiencing, including :
For the healthcare team, reinforced equipment : 
Wearing additional protective equipment.
For you, patients, specific recommendations within the practice :
make an appointment by phone or email (only).
provide yourself with the "exceptional travel certificate", by checking the box "consultations, examinations and care that cannot be provided remotely and the purchase of medication".
come alone, and just before the time, to your appointment.
wear your mask until entering the treatment room (wearing it is compulsory in the rest of the practice).
disinfect your hands with hydroalcoholic gel as soon as you arrive.
respect barrier gestures and social distancing, including within the firm.
Our priority as a healthcare professional: Provide you with safe care.
Our priority as a healthcare professional: Provide you with safe care.
DENTAL CARE IS ESSENTIAL TO YOUR HEALTH 
Be convinced : neglecting your oral health risks aggravating certain chronic pathologies and impairing your overall health :
Blood sugar imbalance for diabetics.
Aggravation of cardiovascular diseases.
Increased risk of Cerebrovascular Accidents.
Risk of premature childbirth for pregnant women.
Postponement of surgical interventions, in particular orthopedic prostheses.
It is essential to avoid the interruption of care so as not to worsen an existing pathology and lead to heavier care to be carried out subsequently.
So do not stop your treatment! And remember to make an appointment, for your annual check-up, with your treating dentist!
ufsbd source